I felt really inspired by a picture done by Ron Di Scenza called Midnight Reverie.  www.myartprints.co.uk/a/di-sce…
She just looks so damned Elegant I thought..so this is kind of my version…I wanted her gown to look nice and soft…but her back to really be the focus.
Anyway thanks you very much for stopping to look!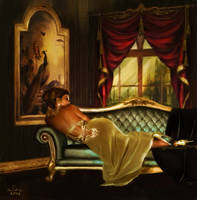 GALLERIES
From the Blog
07Apr
31Mar